January 07, 2020
---
National and international media outlets explored, experienced and were captivated by Saint John in 2019.
Here's a quick recap of some of our favourites.
The Chronicle Herald featured our beautiful, historic uptown and vibrant bar and restaurant scene in: Saint John's historic buildings have lots of character, charm. And Ottawa Life Magazine especially loved their visit to the port of Saint John enjoying Area 506, recreational activities, gallery hopping and local cuisine captured in New Brunswick - Simply Delicious.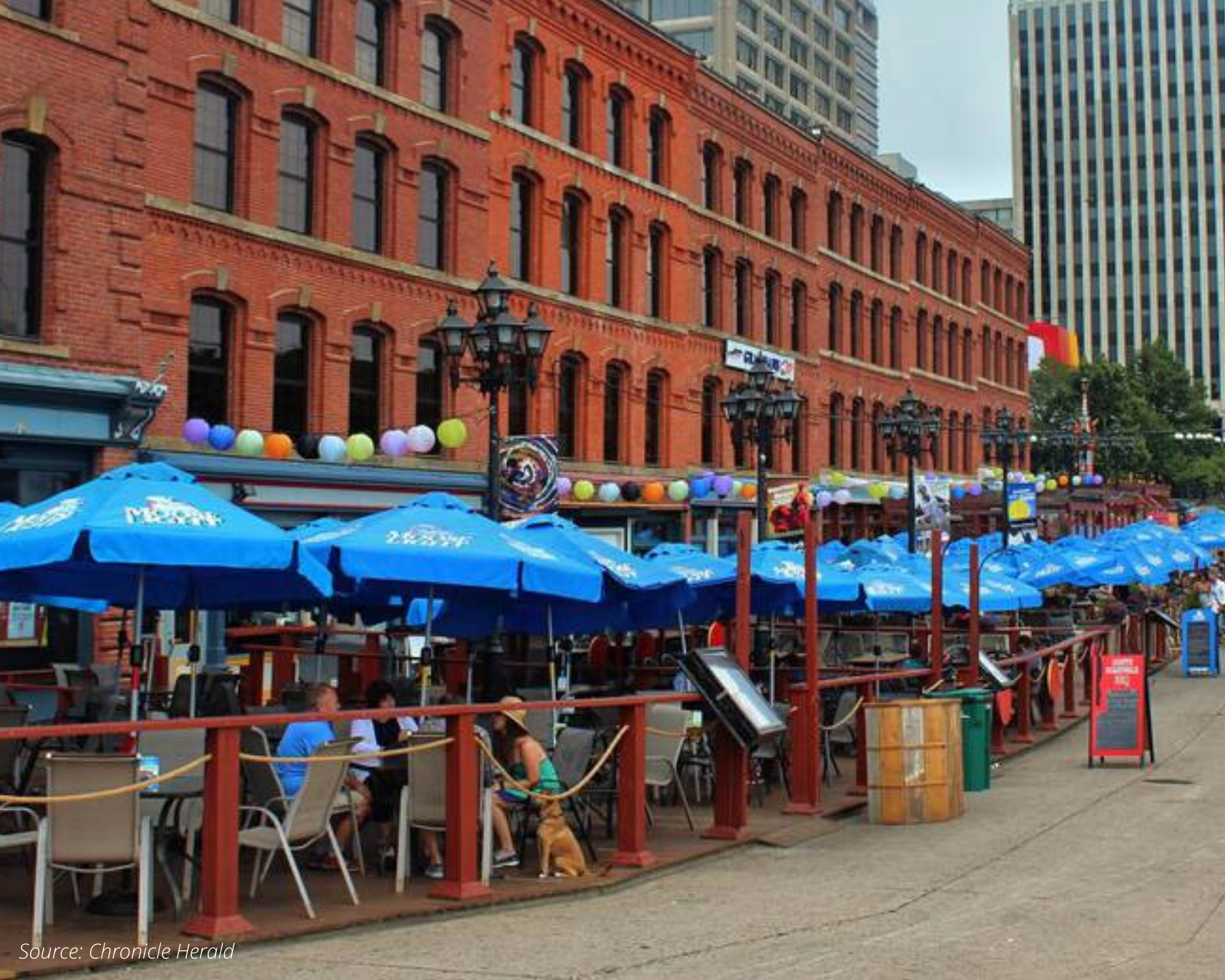 Saltscapes Magazine set out to explore An East Coast Renaissance while Vacay.ca wanted readers to Savour Saint John's Fabulous Food in Believe It — Exciting New Brunswick Is Deserving of an Extended Stay.
Porter Airlines re:porter inflight magazine shone their spotlight on the destination in their November/December edition with Come Home to Saint John.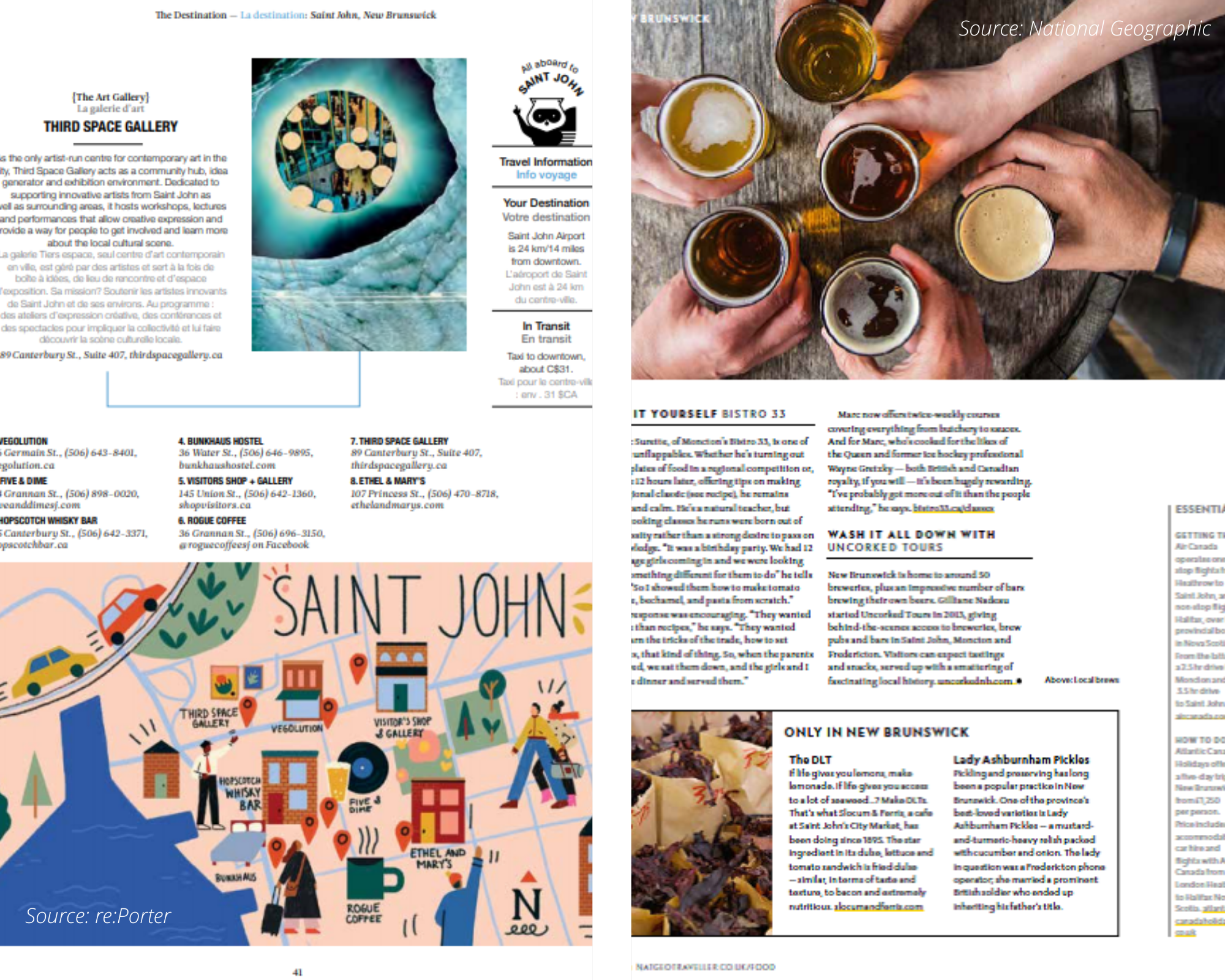 Forbes Magazine was taken with Sean Yoro's return to the city to battle the world's highest tides from his paddleboard to paint a masterpiece in the uptown, featuring the city twice: See Hula's Seawall Mural Preserved Forever In Charming Saint John and Twin Brothers Warn Of Climate Change With Vanishing Street Art In Unexpected Places.
National Geographic called the province a cure for any Instagram-addict and their visits to Acadian Sturgeon & Caviar, Uncorked Tours and the City Market are proof positive for Canada: A Taste of New Brunswick. While the BBC's Underrated Saint John, New Brunswick reminded us once again that the city is the perfect home-base for exploring the province. Britain's The Week crossed the Atlantic for: Ocean to ocean: a fly-drive through Maritime Canada.
Cruise Critic's Best Canada/New England Shore Excursions and Best Places to Leaf Peep on New England/Canada Cruises are still great for itinerary planning.
And we will close off with some of the visiting bloggers in 2019: New Brunswick Culinary Road Trip: Starting at Saint John, Getaway Series: Saint John New Brunswick, Travel Guide: 24H in Saint John and Why Saint John is a Must Stop on your New Brunswick Road Trip.